Best Outdoor Camping lights that's worth buying in 2023
Starry stars pointe walking over your head on the vast canvas of cosmos wonder, weary moonlight embraces every inch of your skin, you - sitting outside of your tent in the middle of natural brilliance, the electric lantern in your tent revives the colors around you with light, your love ones are heading back, and you see their LED torches from a distance. Camping is the way to self-discover and reunite with mother nature, and when the night comes, you need lights to polish the dreamy night, illuminating what matters to you the most.
In this article, you will find the best options for camping lights, including lanterns, headlights, and led torches. Some of these lights are there to keep your territory safe and illuminated, and some are there to bring the ultimate experience for your outdoor journeys and encourage you to further explore the beauty of nature.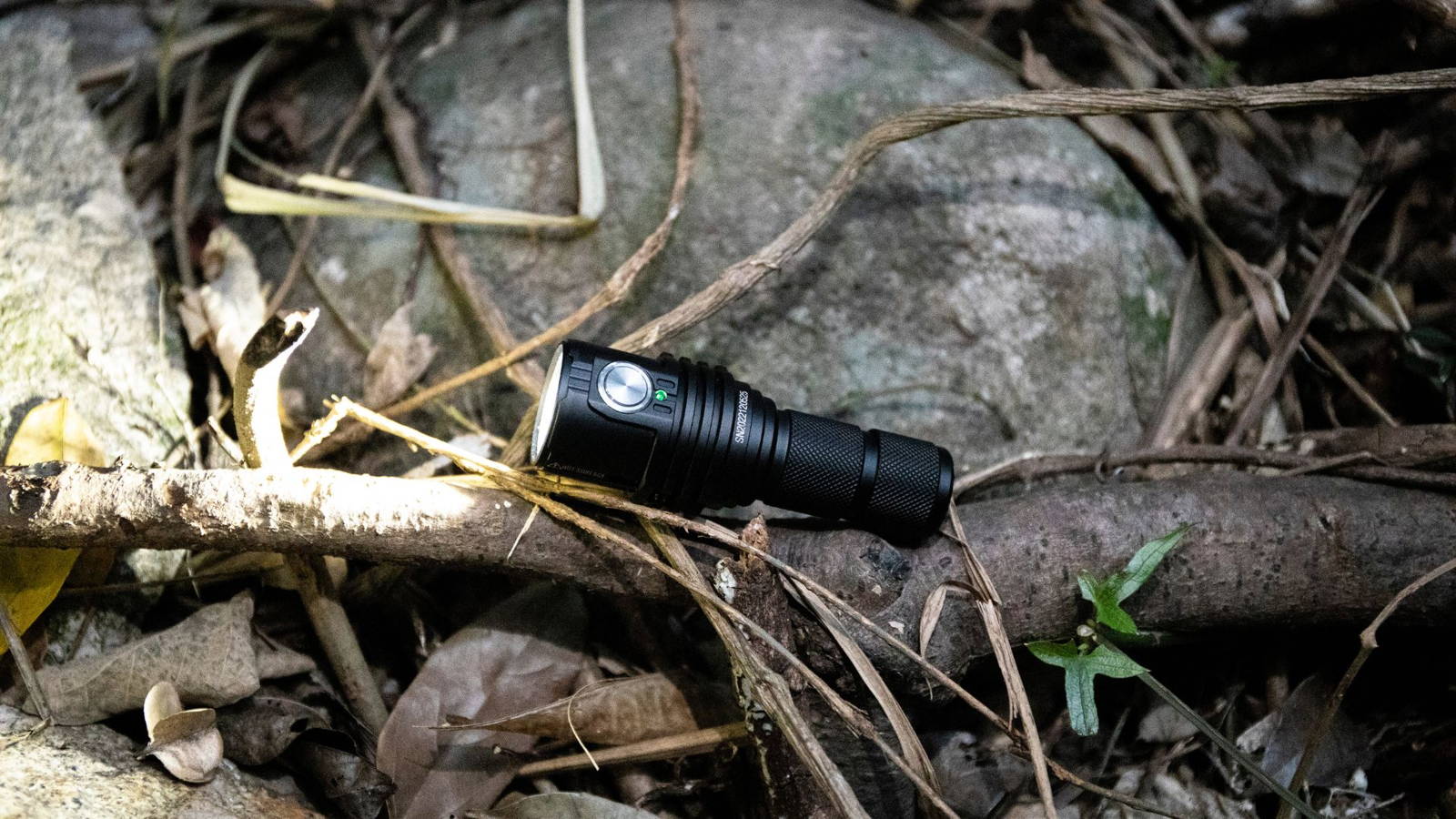 Different kinds of rechargeable camping lights
Lights are there to decorate your important nights. As is the same in painting, you'll need different tools for different parts of the beauty explored during camping. There are 4 major types of camping lights - Lanterns, head torches, torches, and backup lights.
What's the best LED camping light
LED is the latest major development in the lighting industry, they produce more light while having less consumption. From an eco-friendly point and efficiency per se, it's only wise to use LED in every modern camping journey.
·Best LED camping lantern
The best LED camping lantern should be powerful and with great portability, other features such as waterproof level and capacity are important as well, because lanterns are a popular kind of light with a long history, the Ledlenser ML6 pumps 750 lumens and is considered trustworthy by many users.
The best led camping torch is the Imalent SR16, it's a powerful torch with a max 55,000 lumen output, and 1715 meters of reach distance. The unmatched beam performance is great for outdoor activities during camping, and a great searchlight that's efficient and durable, professionals have been using SR16 for various purposes such as climbing, cave exploring, large area illumination, and simply walking in the woods. Powered by 4 pieces of 21700 high-capacity rechargeable Li-ion batteries, the SR16 accomplishes your desire for the most miraculous adventure, beautifully.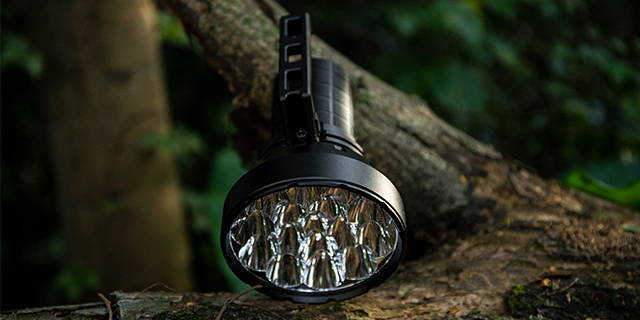 ·Best LED camping head torch
If you ask any outdoor fanatics from the UK, they most likely would mention a head torch brand called LED Lenser, that's how popular and well-known they are in this expertise. The most versatile option from Ledlenser is their H7R series.
Any experienced camper would tell you the importance of owning a backup light if not two. The backup light should provide stable performance in case your major source of light fails, that's when EDC torches like Imalent LD70 come, the LD70 is a mini torch with an outstanding 4,000 lumen output, using a built-in rechargeable 18350 1100mAh battery, and the LD70 provides the amount of light equivalent to a set of car headlights during an emergency, and can last for 15 hours at 20 lumen output, almost 4 hours at 200 lumen output. But if you want the brightest EDC backup light available, the Imalent MS03 is always right there for maximum brightness of 13,000 lumen output.
How to choose a camping torch
Choosing your ideal camping torch is no easy task, choosing it from trustworthy brands is surely a proper idea, but there are a few other things that might directly influence your user experience with the torch, that's why they are listed below for your preference.
Disposable 3A batteries are widely used in incandescent torches and cheap LED torches, but the high-end torches are generally using Li-ion batteries for more capacity and budget-friendly reasons, these Li-ion batteries are rechargeable with larger capacity, hence saving your money in the long term and providing better duration while use.
LED emitters are not made equal, make sure you are getting a torch that is using LEDs from well-established LED brands such as CREE and Luminous. LED quality dramatically influences the overall quality of the torch, if your LED is burned after use or simply unable to produce enough light, it's a pity that you'll have to replace the whole torch since they are the sole factor why you wanted a torch in the first place. Imalent torches are using LEDs from CREE and Luminus from day one and will not compromise on their LEDs.
Lumen output is the key measurement when it comes to how much light can be produced by a torch, generally, we would say the higher the lumen output the merrier. You can find all the most powerful torches in "Most Powerful LED Rechargeable Torches Of 2023".
Your preferred torch should be compact, with a good lumen: size ratio is essential in many outdoor activities, while smaller torches should be able to be put in your pocket without being quite noticeable, bigger torches should have come with a holster for maximized portability.
Two major reflector types are OP reflector and SMO reflector, while OP reflector produces a huge amount of floodlight, and has a wider beam angle; the SMO reflector produces a beam that has a further reaching distance.
What's the best camping torch in different sizes?
·Best compact camping torch
The best compact camping torch should be the Imalent MS03 - the most powerful EDC torch. Featuring 3 CREE XHP70.2 LEDs, the MS03 generates a powerful beam with 13,000 lumens with 324 meters of reach distance. The size of the MS03 is a pleasing surprise, and the emergency modes of turbo and strobe are practical and reliable in many cases during camping.
·Most powerful camping torch
The most powerful camping torch is the Imalent MS18 - 100,000 lumen output. It's the only torch that's capable of reaching this record so far, having an MS18 not only illuminates the whole camp with ease, we've heard from a user that he successfully deterrent a pack of wild wolves with the MS18 with the strobe mode, causing wild wolves ran away from the camp temporarily blinded.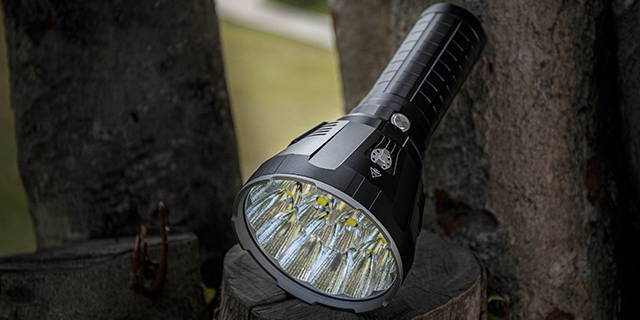 ·Interesting options for the camping torch
Imalent MR90 is a dual-beam powerful torch, the 50,000 lumen torch is featuring 8 pcs of CREE XHP70.2 LEDs for a 44,000 lumens pure flood beam, plus an SBT90.3 LED for an excellent long throw beam with a reach distance of 1586 meters.
Camping lights are essential for an enjoyable camping experience, while enjoying the serene nights in your tents, having a lantern to light up the campsite is pleasant and beautiful. The head torches and LED powerful torches are perfect for exploring your camp and sights nearby, featuring most of the natural magnificence to your while camping. Imalent produces super-powerful torches in a variety of sizes and is perfect for your camping journey.